Head of School
I was born in Bend, Oregon, but moved to southern California with my mom shortly after being born. After high school, I went to California Polytechnic State University in San Luis Obispo. I knew all along I wanted to be a teacher, and was lucky enough to get a teaching job in San Luis Obispo right after graduating.
During my first year teaching I met my wife-to-be, who was also a first year teacher. I taught for 10 years in elementary and middle school, and went back to school for my Master's degree in Educational Administration before we moved to Albuquerque. When we came to Albuquerque, I worked as a teacher trainer for Albuquerque Public Schools for four years. In 2011, I was hired to open NMIS as a brand-new school. I have been leading the school since we opened our doors, witnessing us grow from a tiny start-up to the amazing school we are today.
My wife and I are blessed with three great kids.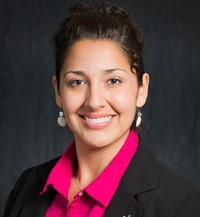 School Director
Julia Rivera-Tapia moved to Albuquerque in the fall of 1994. She attended Highland High school and graduated from the University of New Mexico with a bachelor's degree in Bilingual Education. Her teaching career began in the summer of 2005. In 2009, she moved to New York to obtain a master's degree in Educational Leadership from Columbia University. Mrs. Rivera-Tapia was an intern principal at an APS Bilingual Elementary School.  In 2010, she obtained her administrator license from the Public Education Department of New Mexico. Directora Rivera-Tapia is passionate about bilingual education and witnessing the magic when students begin to read and write! Besides teaching kindergarten, she has been a first grade teacher, early childhood liaison, instructional coach, IB coordinator, Bilingual coordinator and has served as a school leader in many capacities as well as an advocate in non-profit organizations throughout the community. Mrs. Rivera-Tapia has experienced the growth of New Mexico International School, and is truly fortunate to be able to be a part of this new phase. Mrs. Rivera-Tapia is married to Luis and they have three amazing children, and two tiny dogs.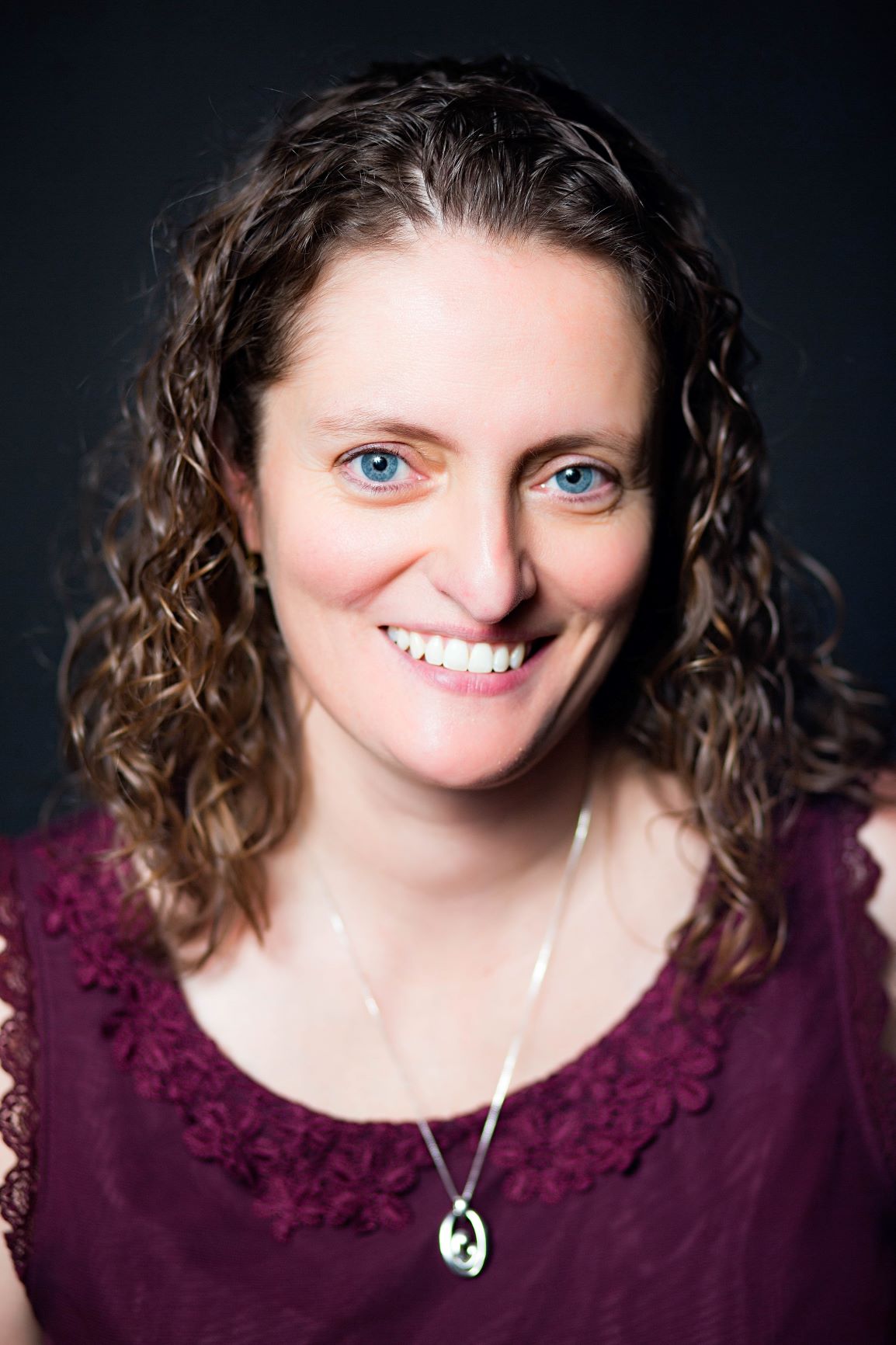 Special Education Director
I "won the lottery" by finding a faculty position at UNM and was able to move back to Albuquerque with my PhD to start my family. I was on the faculty of the UNM Special Education program from 2006-2013. During that time, in addition to teaching traditional special education courses, I also coordinated the Educational Diagnostician Preparation program and began providing consulting services to the NM Public Education Department around evaluations and services for children with disabilities. In 2013, I moved to "north campus" and became faculty in the Occupational Therapy Graduate Program. I continued to focus on providing meaningful supports and opportunities for children with disabilities in school and other community settings, with an emphasis on empowerment of the children and their parents.
In 2019, I decided I was ready for a new challenge. As my husband said, I entered the "gig economy." I now wear many hats: special education director at NMIS, occupational therapist for early intervention programs and other schools, trainer/consultant for the PED Special Education Bureau, and trainer/consultant/professional development provider for districts and educational cooperatives throughout the state. 
I love the opportunity to help professionals think differently about how we provide supports to students with disabilities to help them meet their potential and be meaningfully and actively engaged in the general curriculum. I truly believe that the work we do to support students with disabilities makes our community a better place for all of our children–including my three living children (two middle-schoolers and one at NMIS).
Finance and Operations Director
Born and raised in New Mexico, I graduated from Valley High School and then went on to graduate from UNM. After graduating I moved, to live in Chicago and then Florida and then returned to New Mexico in 2008. Moving somewhere different helped me appreciate the differnece in communities and cultures ourtside of where I called home.  So it created an interest for me in the diverse education offered through charter schools. I am not seen around the school very often because I am often in my office doing what I love, crunching numbers and making sure everything is working good behind the 'curtain'. I have been with NMIS since it opened in 2011 and marvel at how much the school has grown since then, starting in a 10,000 square foot building with 100 kindergarten to 2nd grade students to now, with over 340 students kindergarten through middle school in a 66,000 square foot building!  Although I have been in finance for several years this is my first job working at a school- working around children and parents who appreciate the benefits of a charter school like NMIS makes it even more enjoyable to come to work! I love the sounds of kids working, playing and learning to speak multiple languages and working with a school that encourages students and staff to be open-minded and thoughtful of other cultures, beliefs, and ideas.
Registrar
My name is Carmen Farello, I have been with NMIS for almost 4 years now and prior I worked with APS (Petroglyph Elem.) for 6 years as a Kinder EA. Previously here at NMIS I was Kinder EA and last year I transitioned into the Registrar position. I do miss the students and being in the classroom! I enjoy working at NMIS especially since I get to interact with the students, teachers and parents. 
A little about me, I moved to New Mexico about 22 years ago from Maryland via South Carolina. I also lived in Puerto Rico for 9 years when I was younger and attended school there. Spanish is my first language. I have been married for 25 years and have four incredible children, Vincent (23) attends Texas Tech University, Justin (21) attends University of New Mexico, Angelina (17) attends Rio Rancho High School and my baby Eleina (15) attends Rio Rancho High School. I love to spend time with my family and love to travel anywhere that is warm and sunny, I love to dance (salsa, merengue and some bachata) and enjoy reading when I travel to those warm and sunny places!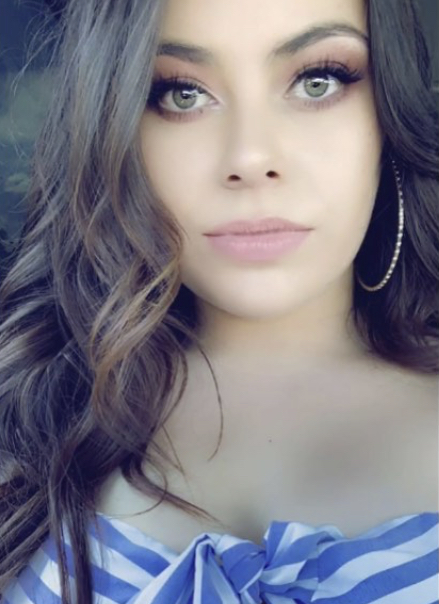 Angel Martinez
Operations Assistant
My name is Angel Mancinas-Martinez. I was born and raised in Northern New Mexico, in a small beautiful town called Abiquiu. In 2015, I decided to leave my small hometown for Albuquerque to start my school career. I graduated at the top of my class in 2015 from Coronado High School in Gallina, NM and received my Bachelor's degree from UNM'S School of Anderson in 2019. Here is where I met my husband and started my future. My husband and I got married this year in March and we are expecting our first child in January of 2021.
A little more about the things I enjoy in life, I am a big sports person. I played basketball from 3rd grade up until I graduated. I also played volleyball for 6 years and softball for 2 years. After high school I still love to stay active anyway I can. I have a love for weightlifting and hiking. I also have a huge love for drawing and for books. Any free time I have will more than likely go towards that.
I was hired on here at New Mexico International School in July of 2020 and have enjoyed every day. The environment is so fresh and friendly. I really enjoy seeing so much diversity in one place. I've always had a love for working with children, they bring so much joy into our lives. Combining my love for operations and my love for working with children is wonderful. I plan on helping NMIS in every way possible. I'm excited for my future both personally and professionally with NMIS.  
Health Assistant
I was born in Minatitlan in the state of Veracruz, Mexico. My family moved to Albuquerque, New Mexico when I was six years old. When I was young I would always think that I would end up being a Veterinarian, Dentist or a mechanic; yes, a mechanic. I love cars, but I see that more as a hobby. In 2013 I decided to go to college; I couldn't make up my mind on what I wanted to put down as my major, so I went with my first choice that was Veterinary. One year later I decided to change my major to Dental Assistant and move up from there. In the Fall of 2015 I decided to put school on hold but see myself working at a Pediatric Dentistry & Orthodontics clinic in the near future. I have been with my high school sweetheart for 10 years; as of now we don't have any kids yet. In February 2019 I got the amazing opportunity to be part of a fantastic work team at NMIS. I enjoy what I do here at NMIS; I love that I am able to assist students with their first aid needs, illnesses, any other health issues, and seeing the students evolve as time passes.
Receptionist
I worked for the Public Schools and the Public Education Department for over 35 years. I retired in 2013 from Bernalillo Public Schools. I am truly enjoying substituting in the classrooms here at New Mexico International School and working at the front desk.