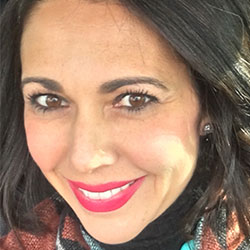 Teacher
I am a native New Mexican. I attended elementary, middle, high school, undergraduate and graduate studies here in town. My Bachelor's Degree is in Elementary Education. My passion is teaching Early Childhood and Bilingual Education. I love teaching all subjects but especially reading, writing and exploring through the multiple intelligences. My Master's Degree is in Bilingual Education with an endorsement in teaching English to speakers of other languages. I was lucky enough to study Spanish culture and language for a summer in Spain. I have taught Kindergarten, First Grade, Second Grade and Reading Intervention. I practice differentiated learning. I love to read, the arts (music and dance), health and nutrition. When not teaching, you can find me exploring nature or with my family.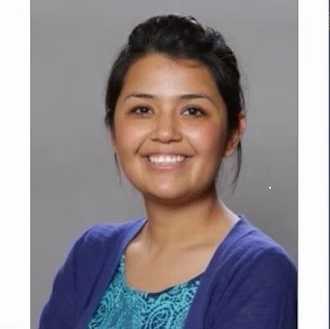 Teacher
Hola! My name is Alheli Ortiz, I was born in Mexico City and I grow up in Rosarito Baja
California. I moved to the United States when I was 19 years old and I have lived in 4 different
states; California, Colorado, Utah, and New Mexico ( where our home and hearts are). One of
my biggest passions is helping others become better, I believe that seeing someone succeed is
one of the biggest rewards you can receive. I have an Associate's Degree in Early Childhood
Multicultural Education and I am currently working on completing my Bachelor's degree at New
Mexico Highlands University. I have 4 kids who had some of the best teachers I could ask for
and who have inspired me to become one. Some of my favorite things to do are gardening,
photography, and cooking with my husband.
Miriam Fuentes
Educational Assistant
My name is Miriam Fuentes. I am originally from Namiquipa in the state of Chihuahua, Mexico. I moved to Albuquerque New Mexico when I was seventeen years old. In 2015 I decided to go to college to pursue my license in Early Childhood Development and I am still studying to become a teacher. I love practicing my English and Spanish and I believe it is a beautiful experience in the work place to be bilingual. One of my goals is to complete my bachelor's and master's in education. I worked as a volunteer for a couple year in APS, in 2018 I got the amazing opportunity to be part of a fantastic work team here at NMIS. I really enjoy what I do here because I love working with students of all ages.
I'm so blessed to have three daughters; the oldest is a senior at Albuquerque Academy and the younger ones are here at NMIS. I love to spend time with my family, reading, listening to music, camping, biking, traveling and nature.
Joanna Perez
Educational Assistant
Cristina Roland
Educational Assistant
My name is Cristina Roland, I was born in Medellin, Colombia. I married an American man 24 years ago and moved here. I have 2 kids, Sarah 23 years old and Martin, 21. I studied marketing in Colombia. I've worked as a substitute teacher for 10 years, in Virginia and New Mexico.  I really enjoy working children.