Martha Pacheco
Teacher
I was born and raised in Colombia, but I have been living in Albuquerque for the past 25 years. When I first immigrated to the United States with my two young daughters, I quickly noticed the lack of bilingual education in their school system. I was inspired to become the teacher who I wish my daughters had in their earliest years of education. I earned my Bachelor of Science in Education with endorsements in Bilingual Education and TESOL as well as my Masters of Arts in Language, Literacy, & Sociocultural Studies from the University of New Mexico. I love being a bilingual kindergarten teacher and I have been lucky to be one since 2004.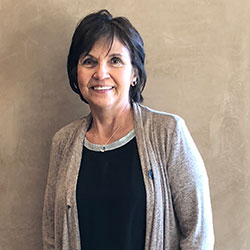 Juanita Lovato
Teacher
Hola, my name is Juanita Lovato, born and raised in Albuquerque, New Mexico. I went to public school here and graduated from the University of New Mexico.
As the oldest of 5 children, our father put the education/history bug in all of us very early on. He would drive us around the old Hodgin Hall and UNM campus to have us set goals! I am so blessed to have 3 grown children, 1 grandson, 1 daughter-in-law and 1 new daughter-in-law to be.
I have been a teacher for many years in both Dual Language, TESOL, Literacy intervention, Special Education resource educator and teaching English to adults.
I am very blessed to be using my Bilingual Education experience here at NMIS with our wonderful Kindergarten students, families and staff.
Karla Ceballos Rosales
Teacher
I was born in Xalapa in the state of Veracruz, Mexico. My family moved to Albuquerque NM when I was 12 years old. I have been in Albuquerque ever since.  I earned my Bachelor of Science degree in Education with endorsements in Bilingual Education and TESOL as well as my Master of Arts in Elementary Education from the University of New Mexico. I have been teaching bilingual kindergarten for 16 years, and I really enjoy working with kindergarten students. I am so excited to be  working at NMIS.
Maria Espinosa
Teacher
I have a BA and Master's in Education for K-12 in Modern and Classical Languages and Bilingual education.
I am licensed in Bilingual Education, TESOL, and I have an endorsement in Social Studies from the State of New Mexico.
I have experienced in private and public schools teaching Spanish and Social Studies in a bilingual education setting. I have taught from high school to elementary school.
I am a native of Spain. Being bilingual, I value the ability to speak two languages and the advantage this gives in today's global communication environment. I like working at NMIS because the school and community embraces multiculturalism and global communications.
I enjoy reading, traveling and conversing with friends.
Marisol Morales
Educational Assistant
I was born and raised in Chihuahua, Mexico. When I was 12 years old, one of my dreams come true. I was going to the Unided States to study English. Unfortunately, I had to go by myself, without my parents or my sisters . I graduated high school and I returned to my country for a few years before coming back along with my family. I got married and decided to pursue my lincense in Early childhood development. Later on, I shifted gears and I am now studing to become a teacher with a major in Early Childhood Development. I worked as a classroom volunteer for 1 year, stared with APS then jumped on an opportunity to work at an amazing school…NMIS! I love to spend time with my Family and enjoy what I do here at NMIS.
Miriam Fuentes
Educational Assistant
My name is Miriam Fuentes. I am originally from Namiquipa in the state of Chihuahua, Mexico. I moved to Albuquerque New Mexico when I was seventeen years old. In 2015 I decided to go to college to pursue my license in Early Childhood Development and I am still studying to become a teacher. I love practicing my English and Spanish and I believe it is a beautiful experience in the work place to be bilingual. One of my goals is to complete my bachelor's and master's in education. I worked as a volunteer for a couple year in APS, in 2018 I got the amazing opportunity to be part of a fantastic work team here at NMIS. I really enjoy what I do here because I love working with students of all ages.
I'm so blessed to have three daughters; the oldest is a senior at Albuquerque Academy and the younger ones are here at NMIS. I love to spend time with my family, reading, listening to music, camping, biking, traveling and nature.
Annabell Martinez
Educational Assistant
My name is Annabelle Martinez. I was born in Albuquerque NM. My parents are from Durango Mexico, so I was blessed to have been born here in the USA and had the opportunity to grow up being bilingual. I have been a kindergarten Educational assistant for about 9years and 3 years with special education. This is my first year working with NMIS and I really enjoy it! I love working with kids of all ages, but kindergarten has my heart!
Cristina Roland
Educational Assistant
My name is Cristina Roland, I was born in Medellin, Colombia. I married an American man 24 years ago and moved here. I have 2 kids, Sarah 23 years old and Martin, 21. I studied marketing in Colombia. I've worked as a substitute teacher for 10 years, in Virginia and New Mexico.  I really enjoy working children.