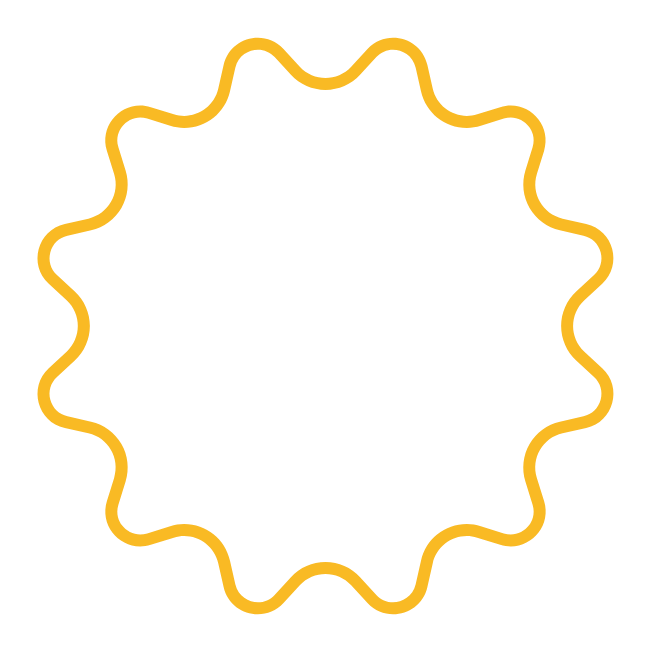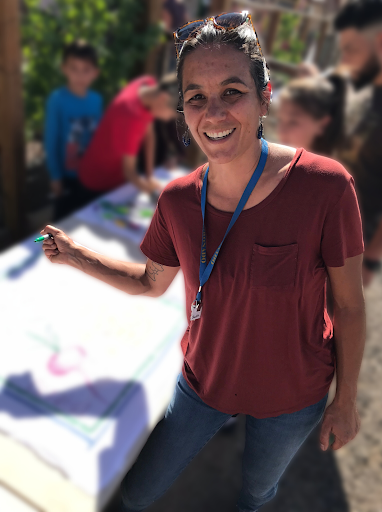 Lauren Gutierrez
6th Grade Teacher
I am excited to be a part of the growing middle school at NMIS! This is my third year at NMIS, but my twelfth year as a bilingual teacher. Previously, I taught 4th and 5th grade dual language before taking on the role of Garden Teacher, during which time I built a school garden and designed and implemented a bilingual K-5 garden curriculum. This experience deepened my understanding that learning in school should be purposeful and applicable to the real world.
My first experience as an educator was when I lived and worked in a rural village in the northern mountains of Nicaragua. During my three years there, I worked with a team to develop an educational program for high school students that provided opportunities for students to learn computer skills, English, entrepreneurship, and critical literacy, which was the course I helped develop.
As an educator, I see it as my role to facilitate learning through experience, discourse, and the shaping of opportunities for students to apply their learning in a variety of contexts. I believe that in order for learning to be transformative, it will be uncomfortable to some degree – productive struggle is a necessary component of learning. I also know that community trust, communication, and inclusiveness must be the foundation of teaching and learning so that all learners can be successful.
As an educator, I strive to:
Be inclusive of all students, their identities, needs and ideas and thus create a safe learning space for everyone
Teach through inquiry, emphasizing universal concepts
Emphasize "learning to learn" in parallel with content learning goals
Develop learning in local and global contexts
Teach responsively: inform and adapt teaching continually in response to feedback from students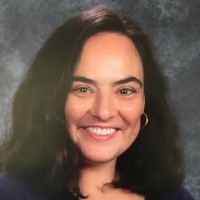 Eva Ornelas
7th Grade Homeroom Teacher and Middle School Mathematics
Interests: Classical Ballet and other forms of dance, piano, composition, performing arts (theater, musical theater), traveling, reading
Things that make me smile: My children, my family (including dogs), good music, television comedies and movies
Educational Philosophy: Discipline, accountability, diligence, perseverance, dedication, self-care, curiosity, creativity, honesty, collaboration, community, empathy and understanding for our fellow classmates and colleagues, enjoyment and appreciation of lifelong learning 
Favorite Part of Job: I like to be on the move constantly, and teaching keeps me busy in many different ways. Examples include planning, talking with and helping students, working with colleagues, strategizing about how to improve as a teacher or how to reach students in different ways. There is never a dull moment in the classroom, and students and teachers have to learn to work together to become as successful at learning and working as possible. 
Heroine: My mother is my heroine, because she is the most generous, kind, and loving person I have ever known.
What I Value Most: I value my family, friends, and faith in God the most.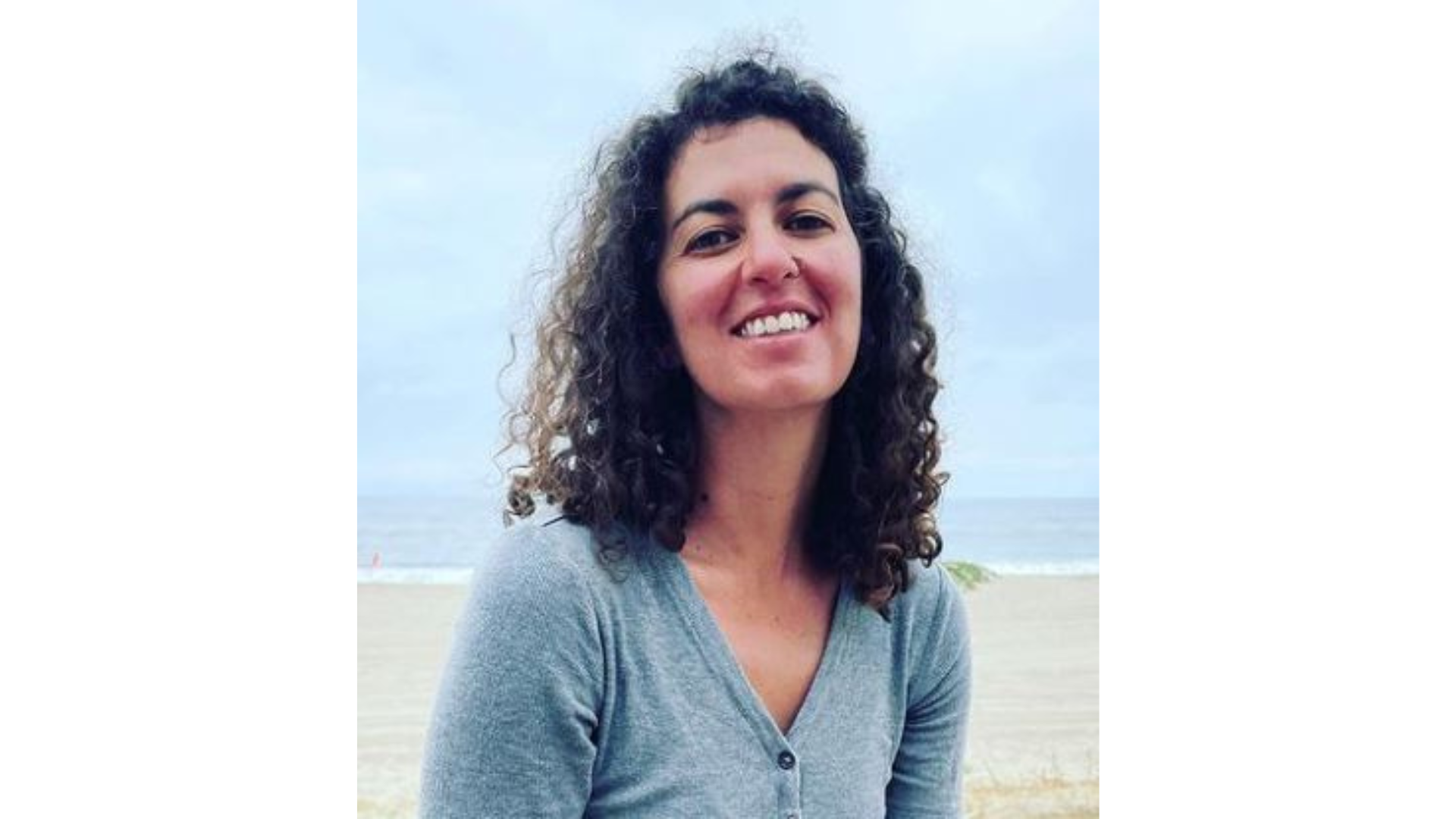 Amanda Kraft
6-8th Science (Spanish) & Social Studies (English) 8th homeroom, Community project, 8th Design Teacher
Interests:
Travel, urban homesteading, crocheting, skiing, reading and listening to stories
Things that make me smile:
My students & a hot cup of coffee
Educational philosophy: 
The students and the teacher co-construct learning experiences and assessments (each group and year is diverse!)

Discussion & independent inquiry are a regular part of my classroom

I utilize hands-on activities and game-based learning. I believe we learn best while doing & creating and I make these experiences a priority.

My classroom is a multilingual space. We make time for language building, bridging and vocabulary development in English, Spanish & Arabic.

My classroom is a safe and inclusive space. Vulnerability is a practice. Students learn how to listen and how to respond to others with respect for differences.

Students take on a growth mindset. Making mistakes is part of the learning process and is welcome. Multiple perspectives are welcome.

I accept late & partial assignments and have a non-punitive/restorative response to behavior, but repeat offenses and a general lack of responsibility will require parent intervention. 

I teach using the Middle years program International Baccalaureate framework. As a middle school we are currently developing this program.
Favorite Part of My Job:
The creative process of planning learning activities and seeing student growth and engagement as a result.
My Hero:
Allison Roman, Colin Bedell, Ruth Bader Ginsburg
What I value Most:
My family & as a teacher I value personal autonomy, creative and critical thinking and experiential learning.