Jill Salley
Visual Arts Instructor
I am a native New Mexican who has lived, studied, and worked in Albuquerque most of my life. I was introduced to Spanish in School at age 11 and have studied and spoken it ever since! I love spending time with my husband, Trace, and our two children Ben and Pharris, who are students at NMIS. I am a kid at heart who loves speaking Spanish, so teaching kindergarten at NMIS is truly my dream job!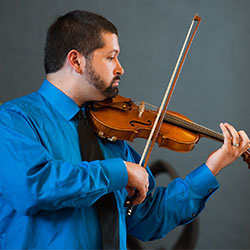 Karles McQuade
Suzuki Violin
Celebrating 20 years of teaching, but brand new to NMIS, Karles McQuade holds a B.Mus., magna cum laude, in violin pedagogy and violin performance from UNM, as well as a B.A. in physics from Oberlin College. He is a trained and registered Suzuki instructor in Violin Books 1 through 10. As a conductor, workshop clinician, and orchestra adjudicator, Karles has worked literally across New Mexico, from Farmington to Hobbs.
Karles' students have been accepted into prestigious institutions and ensembles including the Sphinx Performance Academy at Oberlin Conservatory, the New Mexico All-State Orchestras, New Mexico School for the Arts, Albuquerque Youth Symphony Program, Santa Fe Youth Symphony Association, and the Mad About Music! tour group.
Besides teaching, Karles has worked as a research assistant at the Arecibo Radio-Astronomy Observatory in Puerto Rico and as a graveyard-shift cabbie in Santa Fe. His favorite chord (and ice cream!) is Neapolitan.
Iman Baaba
Arabic Instructor
I was born and raised in the Middle East. I migrated to the US in 1993, where I got married. I have been living in Albuquerque since then. I hold a bachelor's degree in Arabic Literature and Morphology. I have been teaching at a private school for more than 11 years. I enjoy what I do and strive to enhance my teaching methods.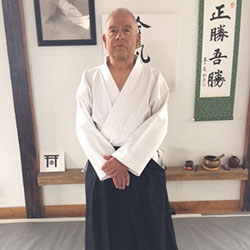 Steven Sanchez (Sensei Steve)
Aikido Instructor
I have been fortunate to have been able to retire from two careers. I spent 33 years with Continental Airlines and 15 years with the Department of Homeland Security.

I started my martial arts study's when I was 14 years old I the world of Judo, the art of throwing, and studied for 10 years. Then stated in the study of Kojasho Kempo and still practice it to this date. I gave included Aikido and Tai Chi in the last five years with a heavy focus on Aikido. I am proud to say I hold ranking in multiple martial art styles.

My goal in teaching is to teach and instill ability and confidence and the hope that one never has to use their skills but if they do to be able to avoid getting injured.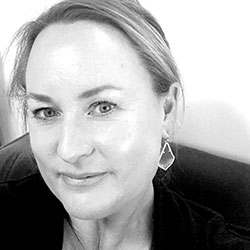 Shasta Leonhardt
Ceramics Instructor
I was born in Albuquerque NM, and grew up in Northern California and New Mexico. I graduated from San Juan college with an associates degree in semiconductor technology. I started working full time at Intel in Rio Rancho NM in 1999. In 2004 I decided to go back to school for a bachelors degree, and in 2009 I graduated from UNM with a Bachelors degree in Fine Art with an emphasis in ceramics and sculpture.
While going back to school, I worked part- time at Los Poblanos in Los Ranchos, NM. I started working at Los Poblanos as a night manager and ended up doing a variety of tasks.  During my 4 years there, I cooked with the head chef, Johnathan Perno, helped start their Farm Shop, and made the popular hand salve lavender product.
My first child, Estoria, was born in 2010, and a year later my husband graduated from UNM with a Ph.D. In Chemical Engineering. Estoria's name was drawn in the NMIS lottery and she started Kindergarten in 2016. My 2nd child, Sullivan, was born in 2016.
In 2017 I started teaching the after-school ceramics class at NMIS , and fell in love with teaching ceramics to the kids. I have now been teaching the after-school ceramics class for 3 and a half years. In 2019, I was offered a part-time teaching position for enrichment ceramics at NMIS, which I'm extremely excited about.  Children's art has always been a passion of mine and I am so happy to apply what I learned in college to the skill set of all the budding young artists at NMIS.