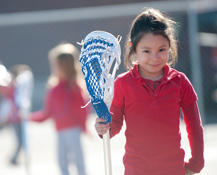 Thank you for your interest in supporting high-quality public education in Albuquerque!
New Mexico International School is a locally authorized public charter school. This means that NMIS provides alternative methods of teaching and learning for students across the state of New Mexico. This also means that NMIS must function as its own school district, and as such, has certain costs normally associated with a school district, as well as costs to fund our unique educational experiences. At NMIS, we strive to offer an education that rivals that of one that may be found in private schools. In addition to having the opportunity to learn two languages in an advanced curriculum, NMIS students can also learn violin, advanced art skills, and participate in many other after-school programs. We are able to offer a larger range of these additional programs because of donations from very generous parents, people in the community and local businesses.
The New Mexico International School Foundation is an independent not-for-profit, 501c3 organization.  It is responsible for raising funds for its annual campaign, which supports our school's amazing program, as well as its capital campaign, which supports the expansion development of our campus.  Individuals seeking to donate to NMISF, or businesses seeking to be a community partner should contact the Foundation at info@nmisf.org or visit their website by clicking below.
My children love NMIS! They provide so much for my children academically and their enrichment program is outstanding!